1. What are the projects that you are currently working on? Please tell us a little about it.

I am working on a bunch of new original music coming VERY soon and I am so excited!! Also I am on a new tv show right now called "The Pop Game" on Lifetime at 11/10c on Friday's so make sure you tune in and watch!

​2. Please tell us what do you feel is your biggest achievement?

I feel my biggest achievement is The Pop Game because it was such an amazing experience and I worked very hard. Also whenever a supporter tells me I helped them overcome their shyness of singing and being more confident or just helped them in any way at all I feel that's such an achievement for me because I wouldn't be here with out my supporters.

3. Besides singing, what are you passionate about?

I'm very passionate in songwriting! Also I just really love acting and I'd like to get more into that!

4. What have you learned since you became a celebrity?

I've learned to be myself and I've gained confidence and having the amazing supporters I do puts a smile on my face every day.

5. Why and when did you decide to start your singing career?

I have been singing since I was 5 years old But, I really knew I wanted to be a singer as my career when I was about 12 years old and started posting music videos on YouTube.

6. If you could travel the world with anyone whom would you take?

I would take my best friend. I've always wanted to travel the world and with my best friend by my side it would be so fun!!

7. Please tell us what do you feel is the biggest challenge in your singing career?

I don't know if there is a big challenge in my singing career. Which I am extremely grateful for, getting to do my passion for my career is so amazing.

8. So many young celebrities are committed to public service, setting a great example for their peers in terms of being involved with charities and the community. What causes are important to you, and what do you do to support them?

My baby cousin Ryan is only 3 years old has already gone through so many surgeries because he has Hydrocephalus. To support we do walks and donate to bring awareness.

9. As a teen celebrity, how do you strike the balance between schoolwork and your career?

Honestly, sometimes it's hard but I am homeschooled which makes it so much easier!

10. If you were not a teen singer, what would you be up to now?

I've always been interested in the industry. I think if I wasn't a singer I'd be an actress.

11. If you have the chance to choose any other stars at your age to be your classmate, whom would you like to?

I'd love for the kids from "Stranger Things" to be my classmates that show is amazing and It'd be so much fun

12. Have you ever taken singing classes before? And do you think acting classes are necessary for aspiring teen singers?

I have taken singing lessons since I was about 10 years old. I was born a singer but singing lessons I feel are necessary to keep your voice healthy and steady. I wouldn't say acting lessons are necessary for aspiring singers but they can definitely help a lot!!

13. How can your fans interact with you online? And what's your fan mail address?

My fans can follow me on my social medias! Instagram: madysynrose

Twitter: madysynr

Snapchat: madysyn_rose

Youtube:

Madysyn

Rose

Facebook:

Madysyn

Rose

And my fan mail address is

P.O. Box 1920 Rocklin CA 95677

14.Now for my last question: what do you want to say to those who wish to pursue their singing careers?

Whatever you do and no matter what always be true to yourself and follow your heart! The people who love you will support you and cheer you on! Stay persistent and never give up your dream! original music coming VERY soon and I am so excited!! Also I am on a new tv show right now called "The Pop Game" on Lifetime at 11/10c on Friday's so make sure you tune in and watch!
Powered by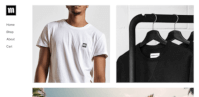 Create your own unique website with customizable templates.